Now sold is our wonderful apartment in West George St Glasgow, 2 blocks from everywhere for 14 years while we both worked in the city.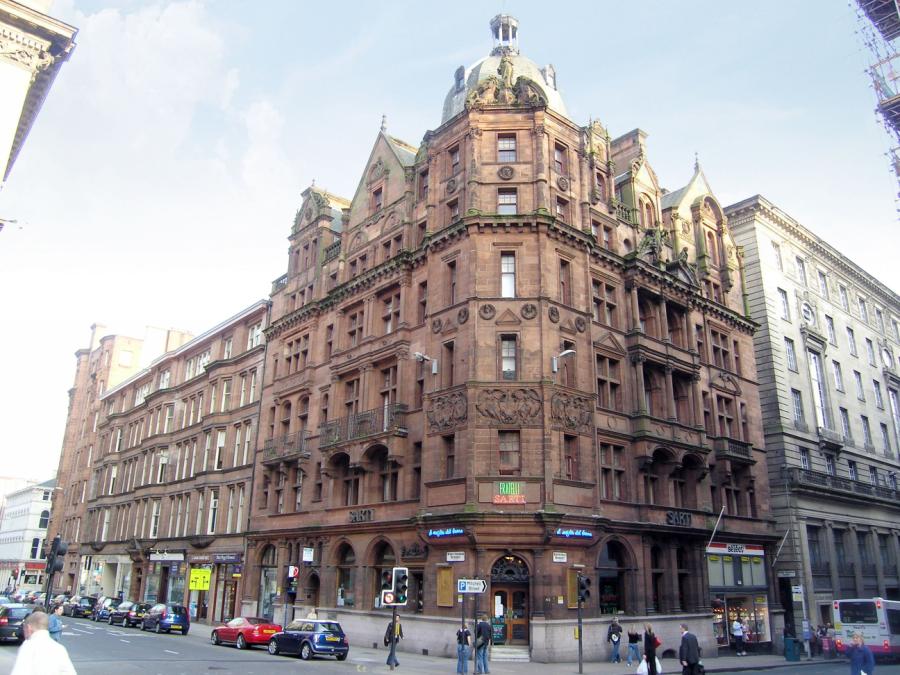 Located in the heart of Glasgow city centre, in the notable William Leiper's red sandstone Sun Life Building.
The dinning room on the ground floor was the excellent Fratelli Sarti restaurant… highly recommended!